CIL Translation St. Barths, established locally, knows your needs and has extensive local knowledge, which has enabled it to offer 10 years of quality translations, tailored to this special place.
The island of St. Barts, or "St. Barths" is a tourist destination known worldwide for its idyllic setting and its high quality services. Tourism operatives, notaries, lawyers, professionals and individuals need to use both French and English, especially for sending information to international clients. These needs involve quality of communication.
Do you need legal, technical, tourism, real estate translation, simple, certified or otherwise? With an experience of over ten years in St. Barthelemy, CIL Translation St. Barths will advise you in your choices.

Translation specializations

in St. Barths
Translation is
our business
Translation works are meticulous. Whatever the sector concerned in Saint Barts, the translation of documents requires excellent local knowledge, fluency of the language and precise rendering of the terms and notions from the source language into the target language.
Through its network of experienced legal translators, CIL Translation Agency is committed to dealing with your translations with the strictest confidentiality while ensuring their quality.
Legal and Certified Translation
CIL Translation St. Barts does your certified translations for all types of documents.
A certified translation of a document is necessary when you deposit files with the legal and administrative authorities of St. Barths such as the Collectivity, the Sub-Prefecture or the road service. This may be for the issuance of a visa, driver's license, legalization of marriage, for starting a business, etc. A certified translation is also often necessary in St. Barthelemy when dealing with a law firm or notary.
Examples of certified translations regularly produced by CIL Translation St Barths:
Death certificate, Birth certificate, Marriage certificate
Patent
Notarial Act
Sales agreement
Medical file
Divorce Judgment
Driver's license
Diploma
…
Real Estate Translation
There are many real estate agencies in St. Barts. This is an island coveted by an elite international clientele and the competition is fierce. The real estate agent in Saint Barthelemy cannot afford to lack professionalism because of the language barrier. With CIL Translation St. Barts, exchanges with customers are simplified. Indeed, villa descriptions, real estate websites, and all documents necessary to real estate transactions such as money orders and contracts are translated quickly and effectively through accurate knowledge of this prized market.
With extensive experience and in-depth knowledge of the property market in Saint Barthelemy, the team of CIL Translation St Barths understands that each agent must stand out from the others. Our agency analyses your business needs and adapts to your real estate goals in order to maximize your success on this exceptional little island.
Tourism Translation
CIL Translation St. Barths specializes in translation related to the tourism sector in Saint Barthelemy.
Do you own a restaurant in St. Barths, a hotel, a service company, or manage a center of sporting or leisure activities? Your activity is directly or indirectly related to tourism. Your clients must find the content of your communication clear, friendly, attractive and professional. CIL Translation St Barts advises you in your choices.
Some examples of our areas of expertise in translation in St Barthelemy:
Rental in St. Barts: car, water equipment, equipment of all kinds
Services in St Barts: sports / fitness, hairdressing, events, floral decoration, beauty and wellness, photography, diving…
Catering in St. Barts: restaurants, private chefs, caterers…
Shopping in St. Barts: lingerie, swimwear, leather goods, ready-to-wear for adults and children, souvenirs, sports, wine…
…
Our
methodology for your translations
Your project is carefully analyzed based on your request, allowing CIL Translation St. Barths to submit a quote stating the time required to meet your needs.
The order is confirmed after your agreement.
The translation work is carried out according to your criteria.
The translation is delivered, together with a personalized follow-up to help you in your efforts.
Unbeatable turnaround time schedules possible thanks
to international translators
At CIL Translation St. Barths, we are aware that your real estate translations must be processed as quickly as possible. Through the work of a dynamic and international team, we can guarantee short deadlines so that the translation phase does not slow down your work. The presence of our translators and editors across time zones allows us to optimize this precious time. While you are sleeping, CIL Translation St Barth's translators and proofreaders are working for you!
Real estate sector translation: technical, legal translation, certified if required.
Real estate translation is often related to legal translation as well as notarial deeds. We offer certified and totally confidential translation of your legal documents.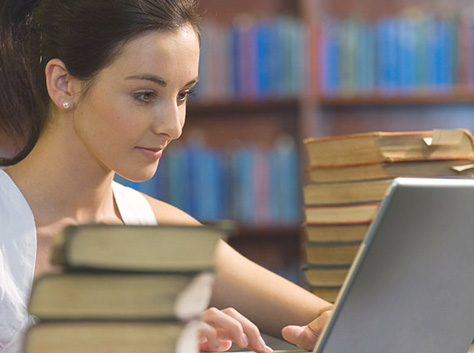 Working together
Do you need a translation in St. Barts ?