CIL Translation, located in the French West Indies for more than 10 years, has extensive local knowledge, allowing it to offer quality translations, tailored to the needs of Saint Martin / Sint Maarten.
St. Martin / Sint Maarten, "The Friendly Island", is an internationally known tourist destination. Tourism operatives but also notaries, lawyers, professionals and individuals need to use French, English, Dutch, and must also communicate in many other languages in order to transmit their information to international clients.
These requirements involve quality of communication.
Do you need legal, technical, tourism, certified or other type of translation? With more than ten years' experience, CIL Translation will advise you in your choices.

Translation specializations
in St. Martin
Translating is our
expertise
Translation is precision work. Whatever the sector, the translation of texts always requires adequate rendering of terms used in another language.
CIL Translation St. Martin provides translations for all types of documents.
Legal and certified translation
CIL Translation St. Martin / Sint Maarten is your specialist in legal translation, working closely with legal and experienced certified translators selected by us. Each translation undergoes a precise revision process for a flawless result.
Legal translation is closely related to certified translation. The certified translator proposes legal translations of high quality and extreme precision. Legal and certified translations require a high level of professionalism and full attention to details.
Real Estate translation
CIL Translation St. Martin / Sint Maarten, your specialist in property translation
The real estate sector in St. Martin / Sint Maarten is extremely complex. Visitors as well as foreign investors are numerous. You don't want to miss a transaction because of the language barrier. Real estate agencies will need to consider this essential aspect of their transactions, whether rental or sale. All your documents, descriptive texts, mandates and acts can be translated quickly, competently and efficiently.
Tourism translation
Tourism is a key sector in St. Martin / Sint Maarten.
CIL Translation offers professional translation in English, Spanish, Dutch, Portuguese, Russian, French and other languages on demand for different communications media.
Some examples of tourism translation regularly produced in St. Martin / Sint Maarten: websites, catalogs, press releases, tourist guides, brochures, blogs, descriptions of services and activities, restaurant menus …
Our methodology for
processing your translations
Your project is carefully analyzed, which allows CIL Translation to submit a quote stating the timeframe required to meet your needs.
The order is confirmed after your agreement.
The translation and proofreading are executed. During this phase, we will also offer advice, as appropriate, for a perfect end result.
Your translation is delivered, along with additional comments if necessary to help you in your process.
your translations are processed
very quickly
At CIL Translation St. Martin / Sint Maarten, your translations are processed very quickly thanks to the work of a team operating internationally, and handling times are very short.
Our strength : the presence of translators and proofreaders across time zones!
While you're sleeping, the translators and proofreaders of CIL Translation St. Martin / Sint Maarten are working for you!
CIL Translation offers translation in the United States, France and the Caribbean: St. Barthelemy, St. Martin / Sint Maarten, Guadeloupe, Martinique.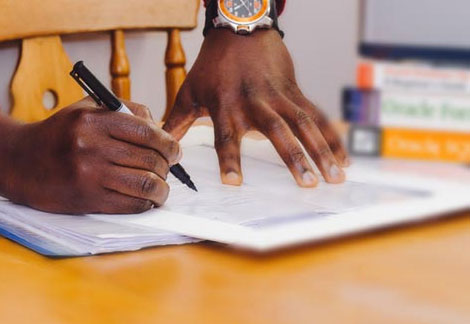 Working together
Do you need a translation in St. Martin / Sint Maarten?