CIL Translation USA, your translation specialist in the USA
Welcome to CIL USA, your professional translating agency in the United States.
CIL Translation, your international translation agency for over 10 years, offers fast and accurate translations tailored to your needs.
Translation work is primarily to render the meaning from one language to another, taking into account the cultural specificities. Wherever you are, our professional translators from CIL Translation USA work in a timely manner, in different time zones and are committed to providing you with the utmost satisfaction.
Do you need a legal, technical, tourism, certified, non certified or other translation? With over ten years of experience, CIL USA will advise you in your choices.

Our translation specializations
Translation for individuals
Translating is our business
Translation is precision work. Whatever the sector, the translation of texts always requires adequate rendering of terms used in another language.
CIL Translation USA provides translations for all types of documents.
Legal Translation in the USA
The law is complex and constantly evolving. Thanks to its network of experienced legal translators, CIL Translation USA ensures quality translations at competitive prices. Many firms have chosen to trust us. Contact us for more information.
Translating Websites
Are you looking to increase sales, attract a wider audience through a multilingual website? We help you optimize your website, with over 20 languages translated as needed. Our native translators translate your content, adapting to the origins of your customers and target audience.
Technical Translation
Our translators are specialists in one or more areas that they perfectly master. Thus, we offer tailored technical translations, with very quick turnaround. The progress of your work is monitored in real time so you can make sure that the work will be delivered on time.
Real Estate Translation
Do you want to expand your market presence? Do you need flawlessly translated legal documents for sellers and foreign buyers? CIL Translation USA offers translation services tailored to your every project. We translate thousands of words per month in the field of real estate, and offer a fast and reliable translation service that ensures your transactions are performed under the best possible conditions.
Business Translation
CIL Translation USA provides translation services for all types of businesses. We are committed to processing your documents with complete confidentially. You can contact us 7/7 online, by email and by telephone, if you have any questions or to inquire about the progress of your projects.
Stages of a
translation order
Project analysis, quote and deadline.
Execution of translation.
Timely services and
best rates
CIL Translation USA handles your translations as quickly as possible. With our team of experienced professionals, the translation of your documents is no longer a barrier to your efforts.  Our translators and proofreaders are spread across different time zones, which allows us to save time and to offer a timely service depending on your needs. While you sleep, translators and proofreaders from CIL Translation are working for you!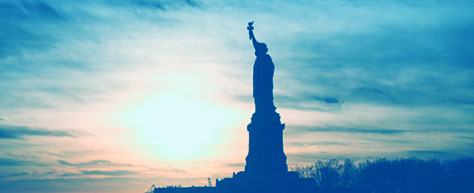 Working together
Don't limit your potential. Open your doors to the world.